The Project
In 2010 , we were approached by ColemanGroup, a Chicago based Consulting firm, with an idea to create a donation processing system for diocese, parishes , appeals and other such clients. We designed and created the system - GiveCentral, using php-mysql stack. As the Technology Partners to GiveCentral and ColemanGroup we build new features, are responsible for the system maintenance , security and QA of the platform. Through our Digital Marketing efforts we make sure that GiveCentral reached out to its strong community about their feature updates and upcoming events . In the past 8 years Nuclay has helped GiveCentral cater to 800+ locations and raise more than $700 Million till date for non-profits. We are proud to be a part of this success story.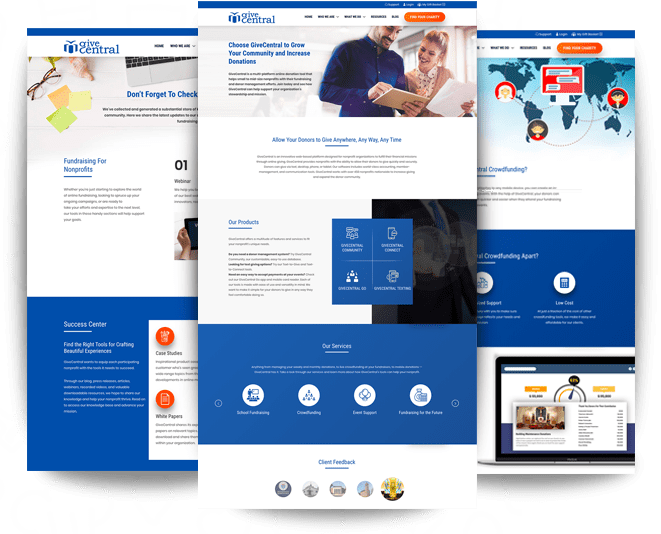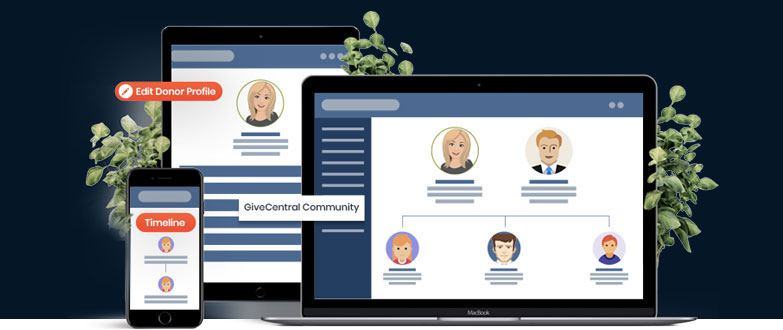 GiveCentral Web
Nuclay built the website for GiveCentral to facilitate online donations to its clients, who are mostly nonprofit organisations. We have integrated it with the backend, using Content Management System to keep the database on donations and donors up to date. Under our web development services, we take care of everything ranging from Web Hosting to Security Compliances, Custom Feature Development to 3rd Party Integration, Rest API to Reporting/ Analytics, etc.
Techstack - 
Frontend - Bootstrap4, JQuery.
Backend - ZF2, Apigility.
Compute - AWS EC2, Lambda
Storage - EBS, Simple Storage Service(S3)
Monitoring - CloudWatch
Networking - VPC
Others - Simple Email Service(SES), Simple Queue Service (SQS), Simple Notification Service(SQS)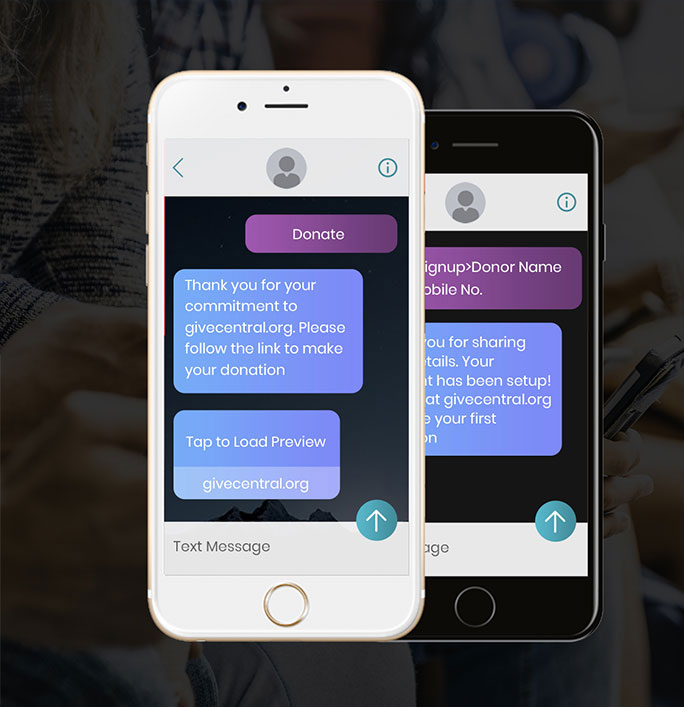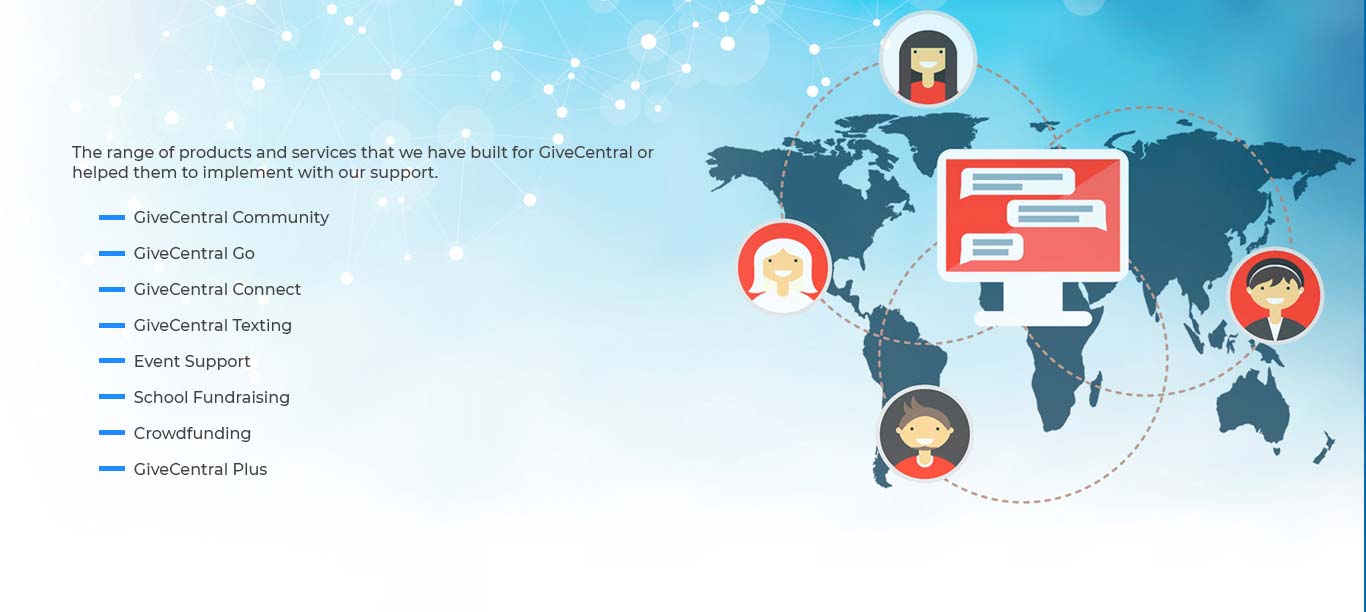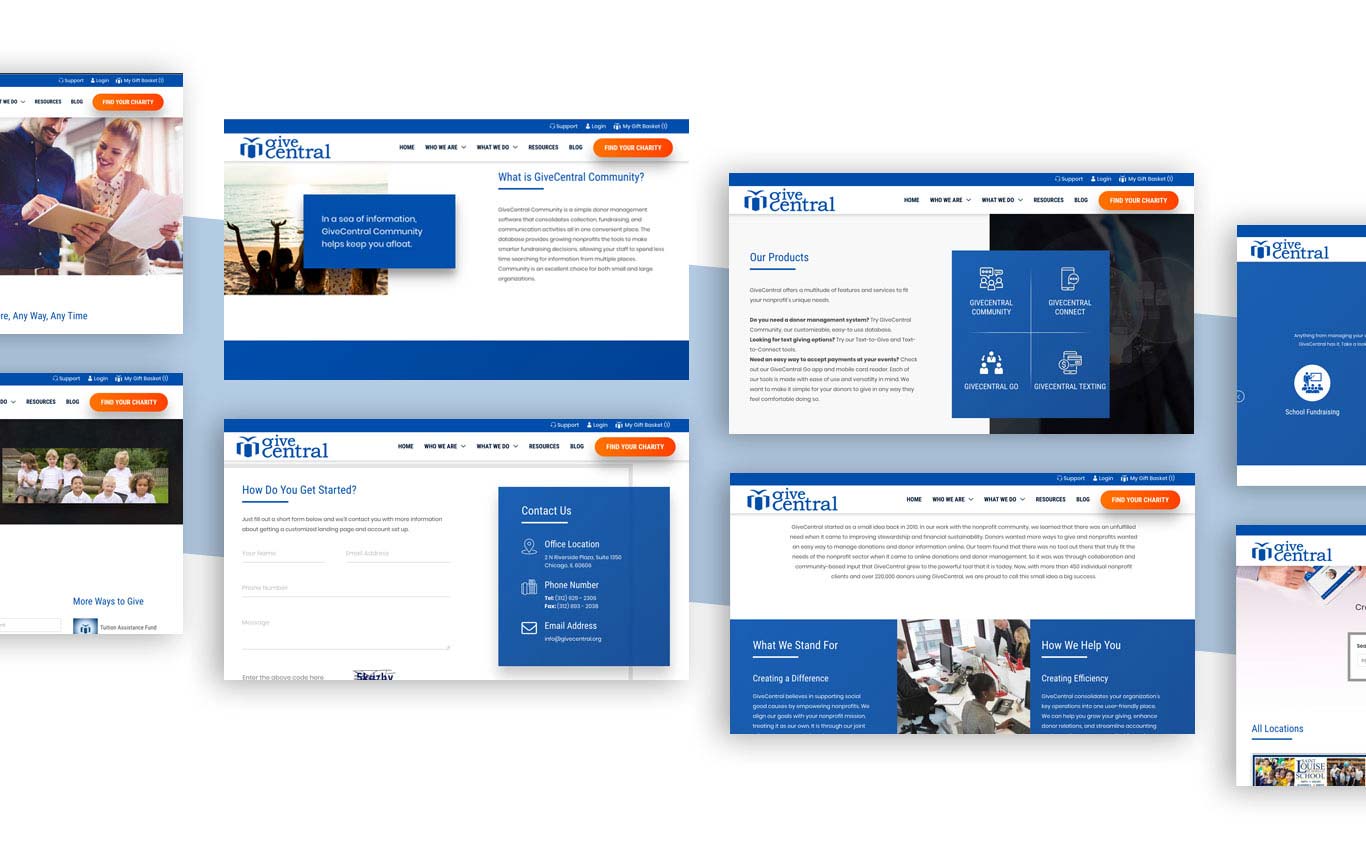 Design
We believe that visual content conveys much more than words do. Be it a logo, an image or an entire website, Nuclay pays attention to each detail in the designing process. Our Design team has been exceptional in maintaining GiveCentral's portfolio by focusing on the right brand colours, fonts, theme and presentation. With great designs that attract a wider audience, we provide designs that matter.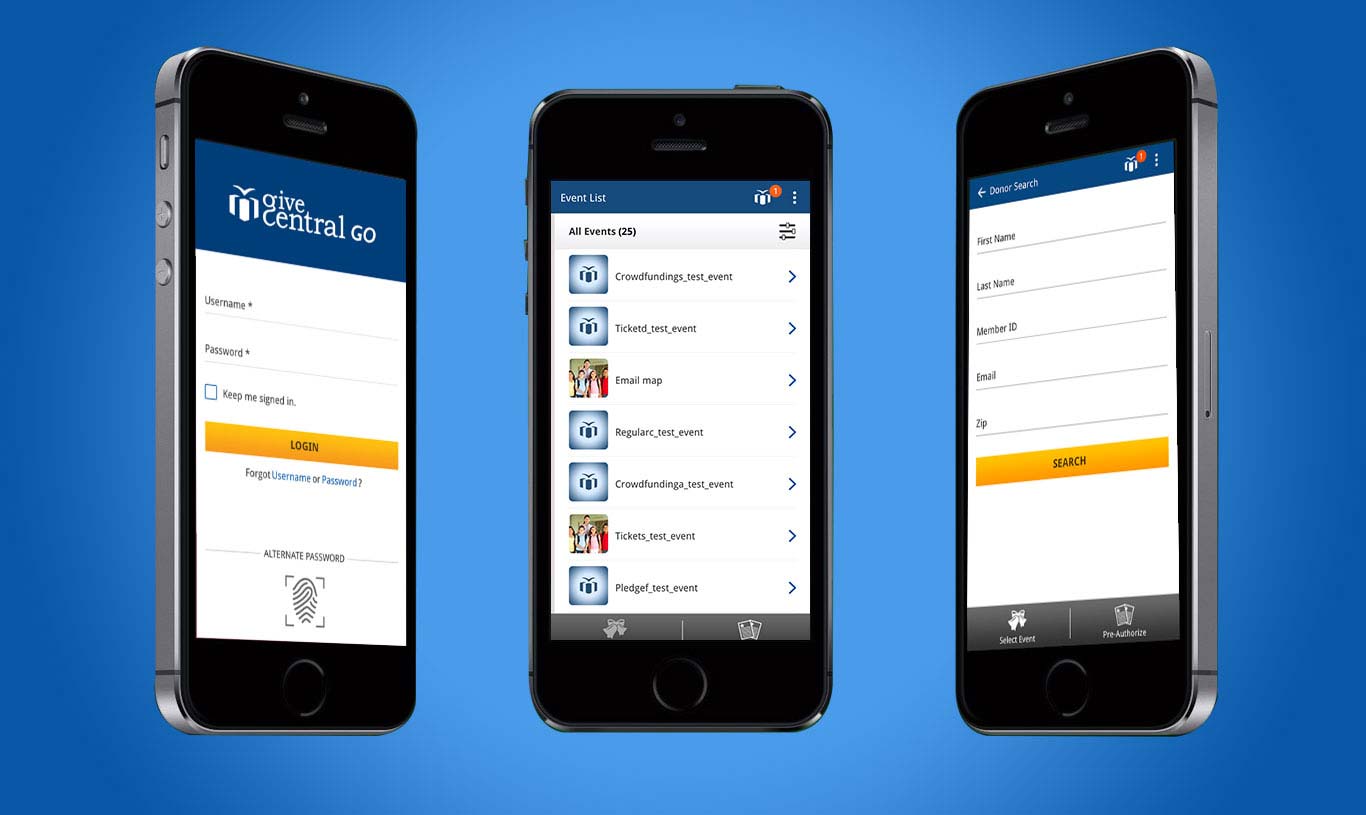 GiveCentral Go
We helped GiveCentral to create and launch Go, a mobile based POS device and app to aid their clients raise more funds. This is a part of the mobile development services that we provide to GiveCentral. A donation terminal could be created by attaching the portable swiping device to any mobile phone. Donors can give either ahead of time or in person. New donor information of GiveCentral's clients are easily stored in their database, making it easier to access any data as and when needed. GiveCentral is available on all popular app platforms.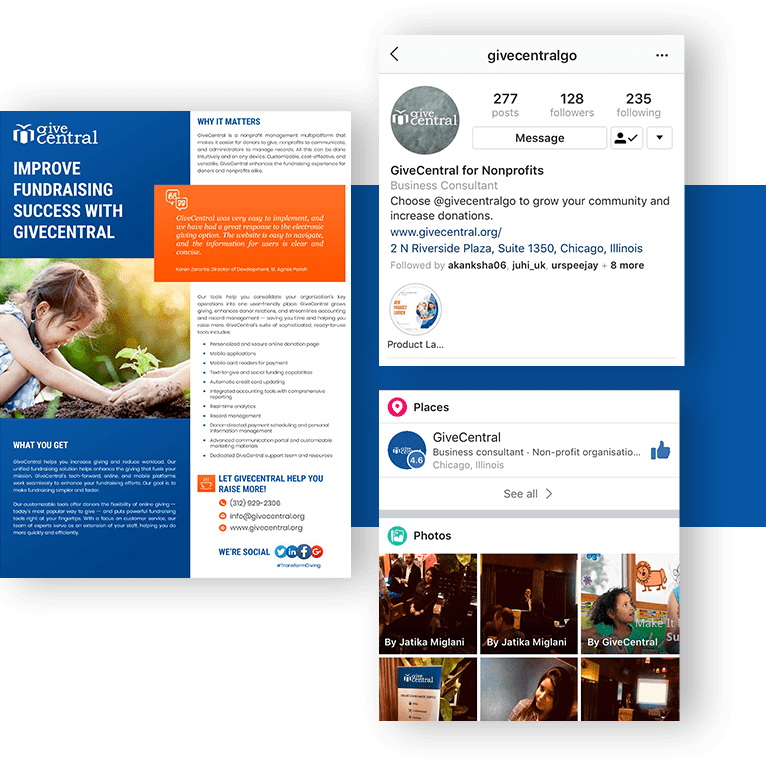 Digital Marketing & PR
Nuclay has extensively maximised the digital presence of GiveCentral by providing on page as well as off page services. From meta tags and advanced SEO techniques to link building, brand campaigns to paid ads, infographics and social media management, our skilled team has been consistent in delivering positive results. Our Public Relations service entails PR strategy making, its execution and monitoring of results; our focus is also on excellent media relations, publishing guest articles on reputed nonprofit blogs such as GuideStar.
What the client had to say
From day one Nuclay embraced our design thinking approach. They understood the needs of our target audience and anticipated the systems they needed to make us a success. They engaged our community better with rigorous field testing.
Results
1000+
Organizations Trust GiveCentral for Online Giving
500,000+
Donors use GiveCentral to Connect to their Parishes
500M+
Million USD Raised for Nonprofits to-date