The Project
In order to help brands communicate and connect with their customers through new and better ways, Nuclay assisted Virtu in setting up a device called VIVID which offers customers an entire shopping experience on a single screen by enabling the following services:
3D facial recognition
Virtual Art
Latest tech that helps create Virtual Encounters
All inventories of a brand on a digital media device
All ranges of size and colour for each merchandise on a single device
Virtual Browsing, sampling and trial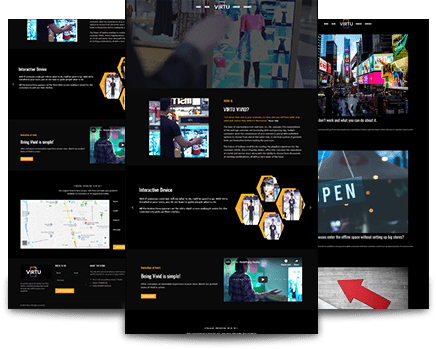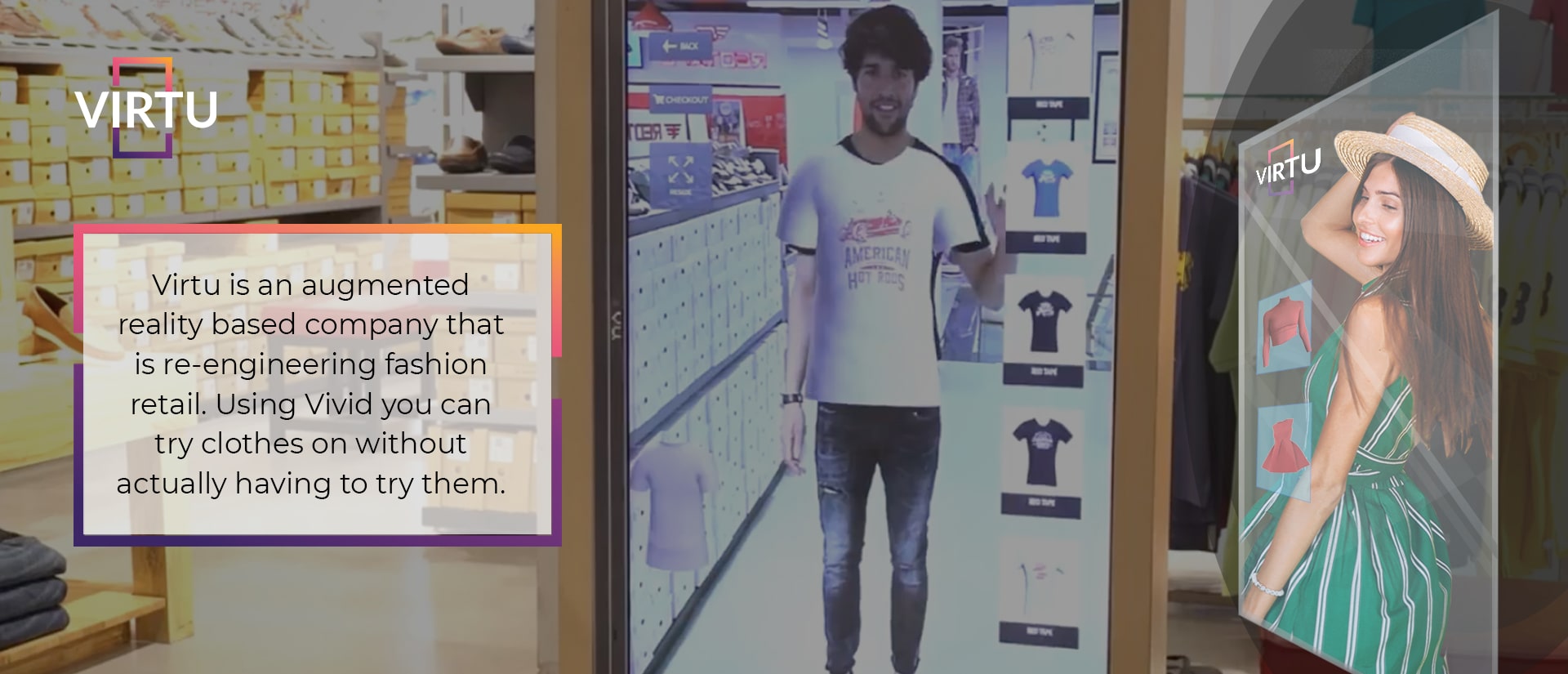 Strategy
VIVID is a 3D interactive media device that allows its users to virtually try clothes on. This AR enabled product allows the shoppers to see themselves in different outfits without actually trying them on. With the launch of this device, Nuclay has largely contributed to redefining the depths of engagement that a brand can strike with its potential consumers.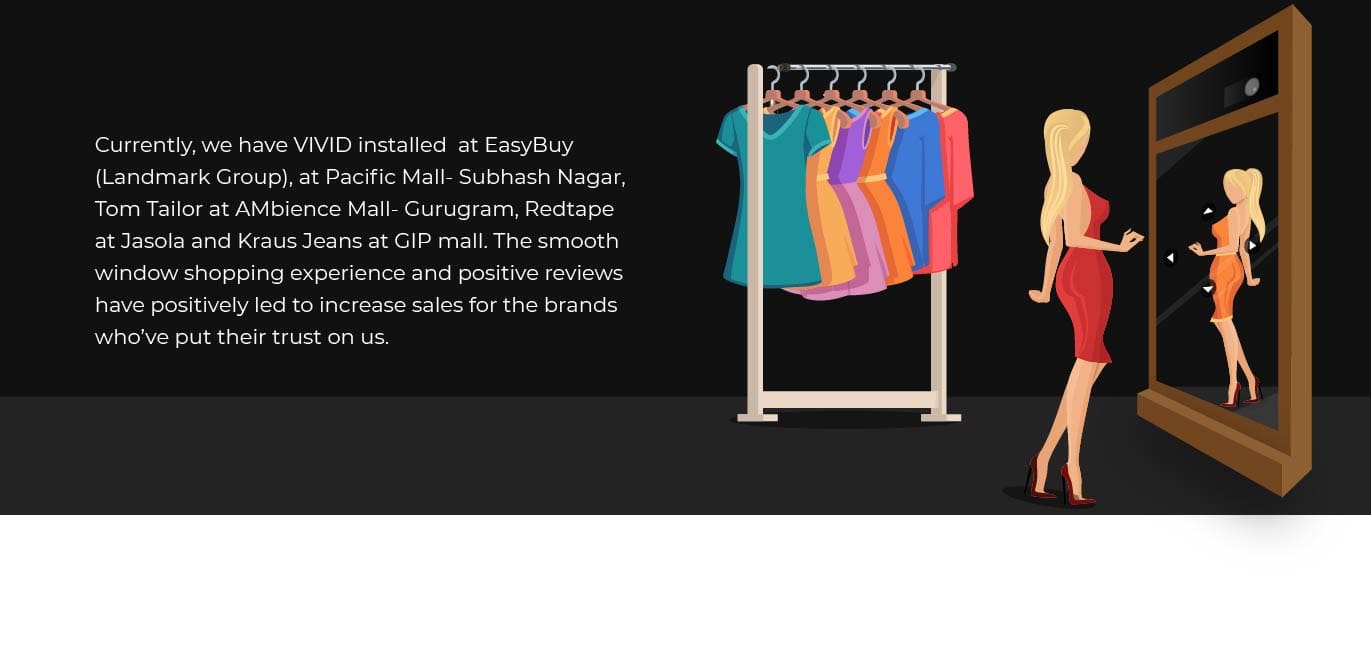 What the client had to say
Nuclay helped us with our positioning to execute faster online than we ever have. In just a short period of time we've moved miles ahead of a static information page. Through a great design and seamless integration of technology with website, they helped us capture a greater share of online bookings. Nuclay continues to work on polishing the functioning of VIVID, while it partners with VIRTU to excel on the digital front - fashionably!